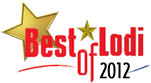 Essentials has been a premier Day Spa and Salon in Lodi for the past 10 years. Denice James created Essentials with a commitment to excellence in every aspect, from the treatments and services we provide to the products we sell.
Featuring 12 experienced professionals to serve you from head to toe. Essentials is authentic. We provide each client service in a semi-private or private area which creates a comfortable, relaxed atmosphere where conversation is easy and life is good… You simply can't help but feel renewed!
Our SKIN REJUVENATION CENTER is headed by
Denice James, Owner and Clinical Esthetician.
Denice is known to be one of the best in transforming skin. Working with chemists, FDA approved labs and several doctors, she has developed a philosophy focused on educating the consumer who wants to know about corrective and preventative management rather than quick fixes or gimmicks.
Essentials stands out by providing the best results-oriented skin care treatments, utilizing the highest quality products producing visible changes to the skin. Maintaining relationships in the L.A. area, Denice works closely with an "esthetician to the stars" and brings the latest and greatest of Hollywood's Skin Secrets to Lodi at affordable prices so everyone from teenagers to seniors can enjoy beautiful skin.